Agricultural Scientist
In science careers for agriculture, people work to improve our food supply and safety while minimizing the environmental impact of agriculture. They research ways to improve crop quality and resistance to disease, increase weed and insect control, enhance livestock health, and conserve soil and water. Some agricultural scientists study how to use agricultural products and waste for biofuels. A closely related field is that of food scientist, where people study methods to improve food quality and ensure its safety.
As in other scientific fields, agricultural science has a variety of sections. Agronomists study crops, how to improve their yield and nutritional quality, protect them from diseases or pests, and make them more resistant to drought. Soil scientists learn about soil composition, ways to improve it, and how it impacts the crops planted in it. Animal scientists devise methods to produce and process meats, eggs, and dairy products. Improving production, packaging, and storage of food products is the job of a food scientist.
Most jobs in the agricultural science discipline require a bachelor's degree, although master's and doctoral degrees are necessary for research and management positions. All fifty states have land-grant colleges, which offer agricultural science degrees, and many other institutions also offer these degrees.
Agricultural scientists work in a variety of environments. They may be out in the fields or dairy barns and feedlots, or in laboratories and factories. Some work at agricultural research stations around the country, which are run by the federal government.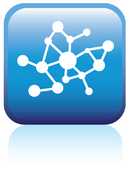 The Bureau of Labor Statistics (BLS) listed a total of 31,000 agricultural scientist jobs in 2008. The breakdown of specialties was:
13,900 in soil and plant concentrations
13,400 in food scientist positions
3,700 animal scientists
The need for better and safer food supplies, improved environmental requirements, and deeper understanding of the impacts of biotechnology will drive the agricultural science field to higher growth than for the average profession. The BLS predicts a growth rate of 16 percent.
Median average salaries for agricultural scientists in 2008 range as follows:
Food scientists and technologists: $59,520
Soil and plant scientists: $58,390
Animal scientists: $56,030
Scientists working for the federal government earned salaries from $79,000 to $104,000.
Last Updated: 06/05/2014