Continuing Education in Science Careers
People who work in science careers can find that their scientific knowledge is out-of-date very quickly. It takes a considerable amount of time to stay current. One of the best ways to obtain continuing education is by joining scientific associations and attending their seminars. You can also learn a lot by reading scientific journals. It is best to schedule time for this reading and for seminars and conferences. Don't just think you will have time; make time. The value to your career will be immense.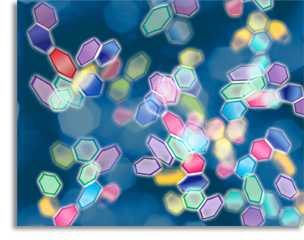 For example, the American Society for Cell Biology sponsors an annual meeting and other meetings around the country.
The American Chemical Society does the same for chemists.
The American Psychological Association publishes books, journals, and a catalog full of continuing education courses.
The American Institute of Biological Sciences publishes Bioscience monthly, and they sponsor symposia around the country on a variety of topics.
Most of the organizations award hours of credit for the seminars you attend.
Many associations have local chapters so you can attend meetings in your area. If there isn't one nearby, do as much journal reading as possible. Sometimes, university science departments will have seminars that are open to the public so you could get some current information at those.
If you work at a university or a large company, form a group of scientists to meet and discuss their work on a semimonthly basis. A chance to network with other scientists from your field or from different ones can enhance your understanding and where your work fits.
Try to attend one big scientific conference at least every other year. You will have to budget time and money for it, but the effort will be worth it. Many companies will pay for the conference or at least reimburse you for part of the cost. Once you have chosen a conference to attend, read about the topics to be covered, and plan your schedule to take advantage of as many events as possible.
Online continuing education will be mostly up to you. You have to take advantage of every opportunity to learn about new developments in your field and others. Read scientific journals, join a professional organization and take advantage of their resources, including seminars, and attend a big scientific conference or meeting when possible.
Last Updated: 06/05/2014