Psychologist
Psychology comes under the heading of behavioral science in the listings of careers in science. Behavioral science specialties are concentrated in human interactions and activity, both as individuals and in groups. Psychologists focus on individual mental health. They look for patterns to help them understand and predict human behavior using scientific methods, experimentation, and observation. Interviews, surveys, and intelligence tests make up some of their tools. They may use biofeedback, hypnosis, psychotherapy, and other methods to help people with personality development, cure addictions, make workers more productive, and guide people through stressful life changes.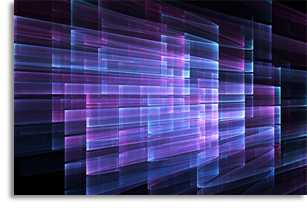 Clinical psychology is the largest subsection of this science. The assessment, diagnosis, and treatment of people with mental disease are the main objectives. Some clinical psychologists work with people who have severe mental conditions, such as schizophrenia and depression, while others treat those with family problems, work struggles, issues with brain injuries, or neurological conditions. Counseling psychologists often work with some of the same issues, but they may lean toward prevention of mental problems and improving the quality of life, while school psychologists work with school children. Industrial-organizational psychologists screen and train applicants for jobs, study and improve organizational relationships, and make plans that will enhance worker productivity.
Very few positions are available for people with bachelor's degrees in psychology. For positions in this area, advanced degrees, usually up to the doctorate level, are required. Some school psychologist jobs are available with a master's degree, and that degree may also be enough to work as an industrial-organizational psychologist or under a psychologist with a PhD. or PsyD. In all fifty states, a psychologist in private practice must be licensed.
Nearly 34 percent of psychologists are self-employed, working in their own practices. They may work evening and weekend hours to be available to their patients. Those in schools and industries work regular hours at those workplaces. Psychologists employed by hospitals and nursing homes will often have irregular schedules, including evening and weekend hours.
According to the Bureau of Labor Statistics, about 170,200 psychologists had jobs in 2008. Besides the self-employed practitioners, another 29 percent were in educational institutions and 21 percent in health care.
The growth of the field is expected to be 12 percent, about average for all occupations. The increase will be driven by rising demand in schools, hospitals, and for those treating unhealthy conditions, such as smoking and alcoholism. Job prospects will be best for those with doctoral degrees.
The median average salary for clinical, school, and counseling psychologists was $64,140 in 2008. For industrial-organizational psychologists, the median salary was $77,010.
Last Updated: 06/05/2014