Science Careers Schools
Finding a good science career school depends on a variety of factors. What science career do you intend to pursue? Does class size or school prestige make a difference? Does location matter to you?
Before searching for the right school, you need to make some decisions, if possible. For an associate's degree, research the school and its placement office to see if most graduates are able to find jobs after graduation. For a bachelor's degree, see that the school is accredited for the specialty you intend to study. Check the professor-to-student ratio. Many of your beginning science classes will be very large, but upper-level classes should be much smaller so you can receive guidance and attention from the professor. If you are heading for a graduate degree, check the number of graduate students in your concentration, and research the professors on the school website. Have they published recent research in your field? How many graduate students are there for each professor? Is the work of the graduate students what you would expect?
If you are not sure about what science career you want, choose a school that has a good basic science program. Taking classes will likely spark your desire for a certain field.
Science Careers in Sustainability
Choosing a School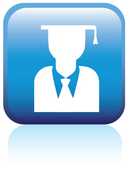 If you know what degree and specialty you intend to pursue, start researching schools that have those programs for a career in science. For an associate's degree, check technical and community colleges. Most colleges and universities will have bachelor's degree programs for science careers such as chemistry, biology, and psychology. But, some specialties are not offered at all schools. For example, for a career as an agricultural scientist, you probably need to attend a land grant school in your state. Some engineering specialties are not offered at every school. For a graduate degree, you want to attend the best program you can find. Research professors and current students to see if their profiles fit what you want.
Before you finalize your choice of school, talk to any scientists you know to get their opinions of the school. Make a school visit, try to attend a few classes, and talk to students to get a feel for the atmosphere. Talk to an advisor to determine if your educational background matches their requirements and to see what courses will be necessary for the degree you choose.
Location is an important consideration. You may want to stay close enough to live at home, or you may wish to study in a certain location. Research schools in the areas you like.
The school's accreditation is vital. Most colleges and universities have accreditation through national organizations. Some specialties, such as chemistry and engineering, have their own accreditation standards. This information will be available from the school or on its website.
Of course, the cost of the degree is always a big concern. Check with each school for their basic costs, such as tuition, fees, and room and board. Don't forget to add living expenses and books. Books for science classes tend to be expensive, but often, they are used for more than one semester. Also, colleges charge laboratory fees, so add those in. School admissions offices will have scholarship and grant information for you, so check into that.
Applying to School
Applying to a college or university is the beginning of a science career. It can be a time-consuming process. These ideas work for the associate's or bachelor's degree. Here is a time line and some tips:
During your junior and senior years, take college entrance exams. Retake them if your scores are not high enough.
The summer before your senior year in high school, visit college campuses. If you can, visit a few classes and take a tour of the campus and dormitories.
In September of your senior year, talk to your school advisor. They will have information about schools and scholarship programs, and they can help you with applications.
In October, ask teachers, advisors, and bosses for letters of recommendation. You will need them to add to your applications.
Research exactly what the college requires for its application. If you must write a personal essay, start on it.
In November, submit the applications. Be sure to send all the parts that the schools need—the application, essay, letters of recommendation, and so on. Have your college board scores sent to the schools you choose.
In January, have the grades from the first semester sent to the schools.
From January to March, fill out the FAFSA (Free Application for Federal Student Aid).
After you begin to receive acceptances, prioritize the schools by your criteria: strength of science program, location, available financial aid.
Make your decision, and start planning for your first year.
Applications for graduate school are a little different. Find out what science degrees are available at each school. Research the work and background of the professors and current students to see if they are performing research in the fields in which you are interested. Check out the courses you will take for the degree you choose, and make sure that your education is satisfactory without having to take extra classes.
You may need to take the GRE (Graduate Record Examination) before being accepted. Do some self-study, or take a tutoring class before you sign up for the exam. Have the scores sent to your school choices.
Check into the costs of school. Consider the possibility of your employer reimbursing or helping with the costs. Decide if you will continue to work during school.
Gather any information that the schools require, submit the applications, and wait for the acceptances. Prioritize the schools by first choice, second choice, and so on, and choose the one to attend.
School Accreditation
To start science careers off on the right foot, people should attend accredited schools. The accreditation of a college or university ensures that the school has met or exceeded standards for their programs. Most colleges in the United States are accredited by one of six regional agencies. For example, the Western Association of Schools and Colleges provides accreditation for schools in the western United States. You can visit the agency's website or the site of the Department of Education to determine the accreditation status of the colleges and universities that you are considering.
Some science specialties have accreditation and licensing programs geared to their specific concentrations. The American Chemical Society (ACS) accredits chemistry programs in the United States. Attending an ACS-accredited school enhances a graduate's job possibilities. The Accreditation Board for Engineering and Technology (ABET) provides accreditation services for engineering specialties. They examine each school's curriculum and facilities, professor credentials, success of graduates, and commitment to quality. Engineers who plan to advance to a licensing program should attend a school accredited by the ABET. The American Psychological Association (APA) accredits doctorate-level programs in psychology. Students wanting to be school psychologists should look for programs accredited by the National Association of School Psychologists. Other science careers may have accreditation organizations.
Accreditation is an important factor in your choice of school. The school should have overall credentials as well as those available for scientific specialties.
Last Updated: 06/05/2014